A Private Money Lender Funding
"Not So Hard Money" Loans
Apply For A Not So Hard Money® Loan
Fill out this Quick App and a loan officer will contact you within 24 hours.
Still have questions? Feel free to Contact Us
Based on the information provided, this is what we can do, subject to our underwriting:
Loan Amount:
Rate: Fixed, amortized over years with a year balloon, or a two-year interest only loan (borrower's choice)
Our Fees: Points for origination + for underwriting and Property Inspection
Third Party Fees: Appraisal, Title Insurance

, and your Commission
Note: Final loan approval is subject to underwriting, appraisal, and property inspection.
Submitting Application...
Thank you! Your Loan Application Has Been Received
Your information has been sent to a loan officer who will contact you shortly.
American Life Financial the lending arm of American Savings Life Insurance Company is dedicated to your privacy and will not share or sell your information.
See our privacy policy for more information.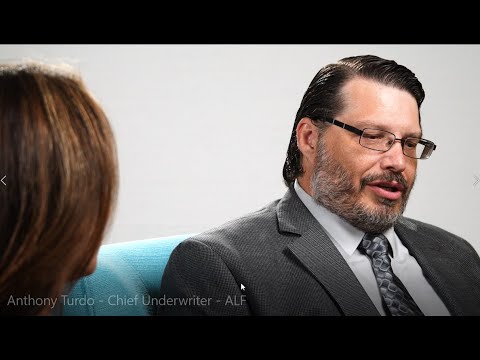 This week we've reposted one of our favorite guests. Anthony Turdo, Chief Underwriter at American Life Financial. He shares with our audience the importance of Thinking Out of the Box when it comes to underwriting!
The Let's Talk series is based on an interview format where top professionals from the commercial real estate industry; lenders, brokers are asked to explain such topics as soft money,
private money
,
borrowers bankruptcy
, rates and third party fees. Brokers and lenders share stories about obstacles they may have encountered and how they've overcome them.
It's a must see for any commercial real estate professional or those thinking of a career in commercial real estate.
Here at American Life Financial we love to talk about ourselves and our programs but we've learned that no one wants to hear it from us, so we created a testimonial campaign to reward our commercial brokers and borrowers for their business. We have a professional photographer visit and photograph the subject at his or her location. We've secured a full-page ad space in the Scotsmans Guide and feature a different broker/ borrower every month. It's a great marketing opportunity for both the featured broker and American Life Financial.
This month's featured broker is David Goldman, President of Goldman Financial Group, Los Angeles, CA.